Mr. Morgan Contributes to the American Chestnut Restoration Project
While hiking in the mountains of Virginia, Mr. Cort Morgan, Chair of the Art Department, discovered over 200 American Chestnut trees (Castanea dentata), a species that is near extinction. The American Chestnut thrived in the United States until 1904, when a fungus invaded the species and killed four billion trees over four years. The fungus kills the trees, but the American Chestnut still has roots that produce short-lived sprouts.
Over ten years, Mr. Morgan has developed a strong "search image" of the trees, which allows him to recognize and "anticipate correctly where to find them." He has delivered samples of the trees to The American Chestnut Foundation so they can be studied. In return, in 2020, they sent a dozen sprouts to plant on Potomac's campus.
Mr. Morgan has worked alongside Mr. Conroy and Mr. Pingree, the Stewardship Directors at Potomac, to plant them throughout the Potomac grounds. Out of the dozen plants introduced, 50% have survived, which he says to be an expected rate. One of the more prominent planting areas is near the lower school playground.
Mr. Morgan is realistic about the potential limitations of his project. "Most likely, all of our little saplings will die," he said, but "raising awareness about this endangered species is well worth the effort." At the core of the project for Mr. Morgan is "raising awareness about a beautiful species." He is optimistic about the future of the species as the American Chestnut trees begin to repopulate Appalachian woodlands.
About the Contributor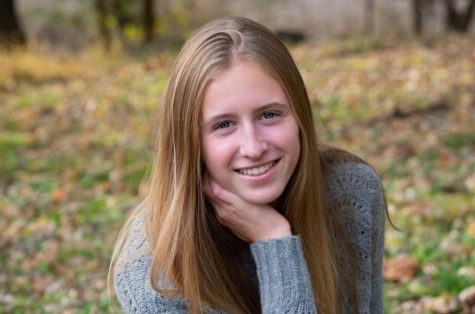 Maia Phillips, News Editor
Maia Phillips is a senior and joined the Current last year. In her free time, she enjoys playing tennis, running, and playing with her dog.