Winter Break Boredom Busters
Potomac students, you did it. You made it to winter break after a long and stressful three weeks post-Thanksgiving break. But what now? After focusing exclusively on managing homework, tests and sports practices, two weeks of free time can seem relaxing, yet daunting. Luckily, The Current is here to share our top 10 winter break boredom busters.
Watch holiday movies! No time like the present (no pun intended) to see your favorite holiday specials.
Visit the Downtown Holiday Market in DC. An outdoor holiday shopping market on F Street NW, featuring food, gifts, and trinkets.
Bake cookies. Or a cake, or muffins. Whatever satisfies your sweet tooth!
Go sledding! There's always a chance, though it may be little, that it could snow…
Ice skating. No better way to celebrate the winter season than hitting up the iconic rink at the Sculpture Garden.
Take a holiday lights tour around your neighborhood.
Visit Enchant DC. Located at Nats Park, Enchant is a stunning lights maze adventure.
Spread holiday cheer. Go caroling, send your friends holiday notes, build your gift list, anything to get in the holiday spirit.
Build a care package for an animal in need. Many animal shelters around the DC area are looking for donations this time of year.
Sleep. We've seen on @goodnightpotomac that many students could benefit from a nap. Feel free to hibernate during winter break and catch up on those Zs.
Whatever you do this winter break, make sure to relax and enjoy time with friends and family.
Happy Holidays from the Current!
About the Writer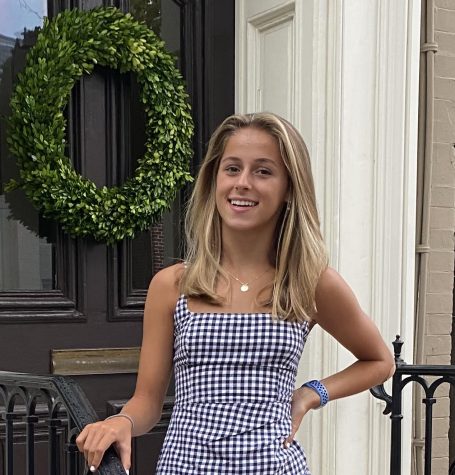 Kate Tuttle, Editor-in-Chief
Kate Tuttle is a junior editor who joined the Current freshman year. Outside of school, Kate loves to run and spend time with her friends and her two golden...