Potomac's Cross Country Team Excels at States
The team follows up a successful season with superb performances against some of the best in the State
Potomac's cross country team has accomplished many feats in the three months they have been training and racing. From a successful sleepaway cabin trip that provided opportunities for bonding, to several races in which both individuals and the team as a whole have consistently placed in the top ten, the Cross Country team just kept on winning.
Most recently, on November 11, the team competed at their last meet of the season: the VISAA States meet in Mechanicsville, Virginia. Eleven girls and twelve boys raced, and both teams did exceptionally well. The girls team placed an impressive tenth out of sixteenth, especially considering that one of their strongest runners, freshman Arielle Kouyoumdjian, was absent from the race due to a knee injury. Junior Genevieve Harris placed fifteenth, with a 5k time and personal record of 20:51, out of 150 total runners.
The boys team also competed extremely well. Junior Charlie Ortmans had a tough race against Woodbury Forest's sophomore Ferenc Kovacs. Charlie placed second overall, with a time of 15:26, after Kovacs, and he will likely race him again in the spring track season. Other notable performances include sophomore Sasha Minsky, who ran a forty-five second personal record of 16:49 and placed seventh out of 181 runners, and junior Nate Boyle, who also ran a personal best of 17:55 and placed thirtieth.
Overall, it was a very successful day and season for the cross country team. Charlie, Sasha, and Genevieve will continue their cross country season by running at FootLocker South Region Cross Country Championships on November 27 in Charlotte, North Carolina. The Potomac community is excited to see what the three runners will do at Regionals! Go Panthers!
About the Contributor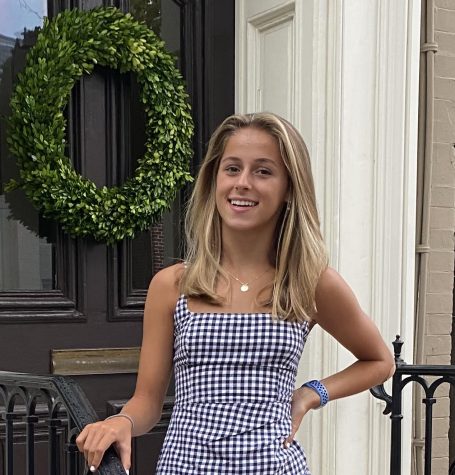 Kate Tuttle, Editor-in-Chief
Kate Tuttle is a junior editor who joined the Current freshman year. Outside of school, Kate loves to run and spend time with her friends and her two golden...