Fall Frolics Return: Fun, Games, and Community Service Led by Nurse Grass
Fall Frolics, Potomac's annual fundraising carnival, is a cherished tradition for the Potomac community. Upper school students and alumni look back fondly on their childhood memories of winning prizes in carnival games, the simple magic of the wishing well, and of course, the hope of having your name called out in the annual raffle. This year's Fall Frolics was much anticipated after last year's event was canceled. The Potomac campus became alive with rides, inflatables, the Spirit Store, delicious baked goods, and happy students.
One vital aspect of Fall Frolics is the role it plays in the Potomac community. Fall Frolics programs have raised over 7.5 million dollars for communities in need. One of these programs, Nearly New, is a consignment shop that supplies men, women, and children's clothing. The program sells donated clothing in "nearly new" condition to faculty and neighboring communities in order to raise money for scholarships and professional development. Clothing that is not purchased is donated to community service partners such as Second Story, a residential and community-based support program. In the past, Nearly New has donated to an orphanage in Guatemala.
The chair of Nearly New, Nurse Ellen Grass, began volunteering when she began working at Potomac in the 1990s. She assumed leadership with the chair position of the program shortly after. She recalled that "back in the 90s and the early 2000s there was not a reuse and recycle concept. Nearly New was one of the first to consider and implement the concept of "recycle and reuse." This concept is now embodied in many aspects of our school community.
Each March, she and a team of volunteers start collecting and sorting donated clothes in preparation for Fall Frolics. Requests for donations of clothes in good condition are posted in Paw Prints, and clothing is stored in basements and various spots around campus.
Through programs like Nearly New, Fall Frolics is a wonderful way for Potomac faculty and students to serve our community together. Nearly hopes to continue its long-lasting tradition for years to come.
About the Contributor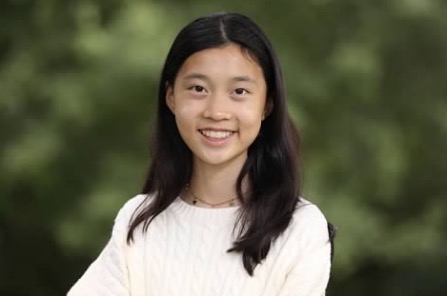 Kate Choi, Editor-in-Chief
Kate Choi is a junior writer for the Current. Prior to her position as Editor-in-Chief, she served as the News Editor. Outside of the newspaper, Kate enjoys...