For Freshmen who live for team sports, the year of Zoom workouts was a bust
Through no fault of anyone's, freshmen have lost the opportunity to experience high school sports at Potomac at its best whether it was the typical season of competition games,  forming bonds with upperclassmen teammates or even the chance to win a coveted state title.
"It's been a lot different than I would have expected a year ago. I was ready for the three season schedule but this co-curricular plan is very different," said freshman Auden Easter.
The co-curricular schedule has definitely changed sports this year and not for the better. This fall was nothing short of chaos, and the winter season seemed to last forever. The rotating, six season schedule of "off-season" and "competition" seasons was tedious and has failed to deliver a genuine high school sports experience.
Despite Potomac athletic coach's best efforts to encourage athletes through a screen, it simply wasn't the same as the on-field, in-person environment. For student-athletes, their teams are like second families within the larger Potomac community. When coaches tried to recreate this experience via team Zoom workouts, through no fault of anyone's, it simply didn't work. Rather than decompressing with teammates, sports became one more in an endless string of fatiguing Zoom calls. Freshman Sasha Minsky said, "There was a lack of team connection and bonding due to the separation from social distancing and Zoom." 
While coaches have tried their best to rally morale, the crippling constraints of a Zoom meeting make it nearly impossible to meet new people or buy into team bonding. As Sasha mentioned, social distancing also makes connecting with new people, especially upperclassmen, difficult, to say the least. 
 Ninth grader Jack Graham said, "The largest struggle this year for me has been trying to manage the mandatory virtual workouts with the in school practices." 
With the switch to the chartreuse schedule, the absence of virtual workouts has definitely been welcomed.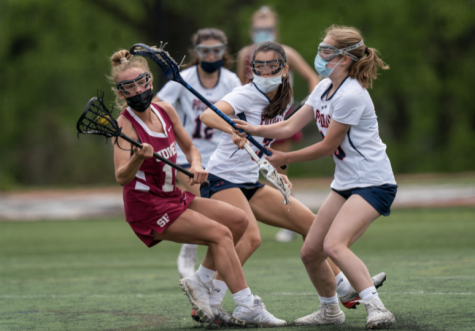 Freshman Reagan Exely said, "For fall and winter sports, freshmen were unable to practice with upperclassmen. On one hand, I think this gave the sophomores an opportunity to take on greater leadership roles on their teams when we operated in cohorts in the fall. However, I think that it was unfortunate to not have the traditional way of meeting upperclassmen through athletics. Another unfortunate part of athletics this year is that freshmen were unable to participate in the community aspect of sports such as pep rallies and student sections." 
WIthout a pep rally, Fall Frolics, and the annual tip-off tournament this year, there seems to be less enthusiasm around sports. While the Athletic Department has made efforts to keep people engaged, only recently with more athletic games has the feeling of excitement about sports been as palpable as it has been in the past.
"I was really disappointed with the lack of tradition this year. Specifically I was looking forward to homecoming as a football player for the first time," said freshman William DeCamp.
Though there were home games this spring, freshmen felt the absence of the actual homecoming dance and a homecoming game this year. The lack of fall and winter competition also made the seasons feel long and disappointing. Athletes were not able to see the results of their hard work in games and events like States. 
"I am primarily a winter and fall sports athlete and I was really disappointed that I could not have the opportunity to play this year," said ninth grader Max Zeldes.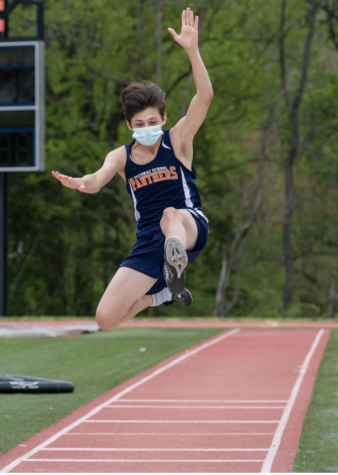 Although we did not have fall and winter games, there was definitely a resurgence of team spirit felt around the school during this past spring season. The athletic department had greater success managing mass testing and still scheduling teams a relatively normal competitions schedule for this past spring season as they shifted away from online workouts. Although this school year was not what many anticipated, freshmen still have three years to enjoy Potomac Sports as we are on track to have a great year of athletics in the coming seasons.