Widely respected faculty member Dr. Sandra Heard steps into the role of Interim Director of Equity and Community Initiatives
Dr. Heard will seek to promote equity by challenging power dynamics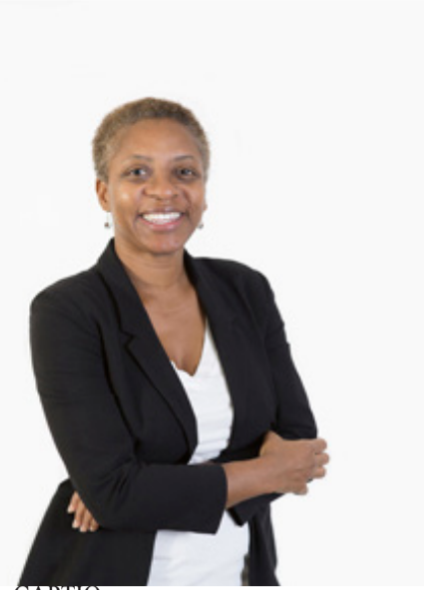 On May 26, Head of School John Kowalik surprised the Potomac community when he announced that the school was suspending its search for a replacement for Ms. Tamisha Williams, the departing Director of Equity and Community Initiatives. The school would instead appoint Dr. Sandra Heard as the interim director, for a planned period of a year, before resuming the search in the fall. Dr. Heard will assume this position on July 1. She is a widely respected and valued member of the history department, which she chaired for years, and has just served a stint as Potomac's 10th grade dean.
Assuming this role, Dr. Heard wants to focus on promoting equity by challenging power dynamics. "I think about the equity work, and for me that's about the relationships that we have and the power that's involved in those relationships – challenging power, challenging systems to keep power in check. And that could be in the classroom. That could be in an administrative meeting. That could be in a lot of different places," Dr. Heard explained.
As a beloved member of the Potomac School, Dr. Heard has enormous support among colleagues and students. Ms. Bailey, tenth grade English teacher, said, "I'm so excited for Dr. Heard's leadership in this area. She focuses on how to bring different affinity clubs and alliances together to build coalitions. I think that is a really exciting dimension of her vision."
When asked if she thinks Dr. Heard can overcome some of the challenges Ms. Williams might have struggled with, junior Samira Abbasi said, "I think because Ms. Williams was new to the community in general, she might not have been as comfortable advocating. I think Dr. Heard, being a 10th grade dean, is familiar with a lot of the students and teachers and she has been here for a good amount of time. I think this will allow her to have an easier time working not around the system but within the system."
Assuming this position, Dr. Heard wants to take a more specific approach in addressing DEI initiatives. "When thinking about this role, the thing that comes to people's minds is 'DEI work' – diversity, equity and inclusion. That's a pretty broad, umbrella term. When we're thinking about diversity, I think about celebrating the different identities that we have on this campus and representing the different identities, and understanding the challenges and possibilities that people encounter with their different identities," Dr. Heard remarked.
To address inclusivity at Potomac, Dr. Heard plans on emphasizing students' sense of belonging at Potomac. "Do you feel like you are a part of the community? That is really the question I like to ask. And, how can we make an individual feel that they are a part of this community and accountable to this community?," Dr. Heard said.
While Dr. Heard has broad goals for strengthening the school's DEI work, she also believes that it is important first to listen and understand the community before she can begin to help it. "I want us to work together to try and solve problems one by one. I think this is a big role – I can't imagine I'm going to come in with a set vision or plan because I don't think it works that way. It's not a top down strategy or approach. I think you have to listen to the people in the community and build programming and approach this work by listening to people and responding accordingly," she said.
When asked to what extent she believes change is possible, Dr. Heard hesitated before finally saying, "I am an idealist. Of course I want to say that change is possible. Are we talking about grand change or some big changes? I don't know, but I certainly am hopeful that change is possible, otherwise I don't understand why we would all come here and commit so much to this work in this place. I have to believe that. I'm going to answer the question – yes, I think that change is possible."
Dr. Heard understands that not all of her goals will be achieved in the year she will serve as interim director, but she is eager to work to put systems in place that can continue. Dr. Heard wants to prioritize the community becoming healthier, more inclusive, and committed to challenging power.
When asked how this new role would fit in with her current roles as a history teacher and Gender and Sexuality Alliance (GSA) faculty co-advisor, Dr. Heard pointed out that she will be co-teaching the interdisciplinary advanced humanities course with Dr. Golden and has a co-advisor for GSA, both of whom can help support her. She also has a lot of experience teaching and advising, and as a result believes those commitments should not detract from her work as interim director.
Dr. Heard is looking forward to working with the Potomac community and talking to students about what is possible. She is excited to begin working to make the school a more equitable and inclusive place.