A look into Potomac's past: The integration of the student body
This year, 42 percent of students at Potomac identify as people of color according to director of student diversity and recruitment David Grant. In 1963, the number of Black students was zero. That changed for Potomac in 1964 when it enrolled three Black students for the first time. 
Most members of Potomac's community are unaware of our history of integration. Uncovering the history of when Potomac integrated and how the composition of its student body has changed over time can only foster progress with respect to Diversity, Equity, and Inclusion (DEI). Mr. Grant explained, "If we don't reconcile our past, we're never going to be able to move forward because people will never have a clear understanding of the deficit a lot of people are trying to come from."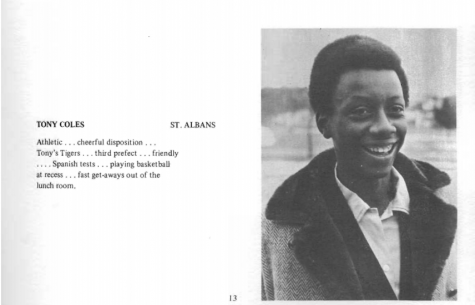 Looking at the numbers, it is clear that Potomac has made progress in the diversity of its students, faculty, and staff. What was once an all-white institution, now includes a wide array of races, religions, and ethnicities. 
Potomac's steps to integrate must be seen in the broader context of diversity, or the lack thereof, in Washington-area independent schools. Georgetown Day School was the first Washington-area school to integrate and is widely credited with a passionate commitment to diversity that helped spark change. GDS helped motivate other independent schools, like Potomac, in the greater Washington area to integrate.
Potomac attempted to document its steps toward integration and ensure a plan for future diversification of its student body in the mid-1960s with the commission of the "Student Body Diversification and the Scholarship Program" paper. According to the Washington Post, members of the Board's Plans and Policies Committee, chaired by Robert Shorb, "drafted the summary findings of what became known as the Shorb Report; this report, which recognized the need for the representation of all racial, ethnic, economic, and geographic populations within the school community, became the foundation of Potomac's diversification efforts." 
The report examined the makeup of the student body in conjunction with the demographics of DC-area schools and the DMV at large. Ultimately, the report was presented to the Board of Trustees in hopes of guiding DEI work going forward. 
As written in the centennial edition of the Potomac Term in 2004, "The committee concluded that the 'degree of diversification reflected by Potomac's student body [and] reflected by Potomac's faculty should be substantially increased; and that Potomac's scholarship program should [also] be increased.'"
Based on the numbers, the degree of diversity at Potomac has increased. The story of Potomac's integration, however, must be evaluated by the quality of the experiences of students of color. 
As Carole Fontein, Parent Diversity Committee member, wrote in the winter 2004 edition of the Potomac Term, "While we can and should be very proud of our record with regard to diversity, it is important not to become too complacent and mistakenly think that the numbers indicate our diversity work is done. The numbers are neither the whole story nor the most important story." 
The most important element of this story is the people. Lola Singletary, a graduate of Potomac's class of 1978, spoke about her Potomac experience as a Black student from Washington, D.C. Ms. Singletary emphasized that Potomac, due to its young student population (with grades K-9 and no Upper School), was not a forum for nuanced discussions about race. 
"When I came to Potomac, I just thought this is where I attend school. I don't remember having some stark moment or realization: "Wow, it is just myself and one other black girl in my grade."
"My mother's saying was basically people are people. If anything does seem different to you, remember everybody gets up and you get dressed the same way," Ms. Singletary continued.
Bill Hoffmann, Intermediate School science teacher and a graduate in the 9th grade of Potomac's class of 1979, emphasized the homogenous nature of Potomac's student body. "When I got to Sidwell [for high school], I think my eyes kind of popped open a little bit. I realized how protected we were and how sheltered we were. I remember arriving at Sidwell and thinking, wow, this is a more diverse place than Potomac was. There's a lot more activity around race." 
Jeremy White, member of the first graduating class after Potomac founded its Upper School, was aware of racial tensions and an increasing consciousness of race at Potomac. "Being one of the few African American students at Potomac, there was always this sort of class culture clash. The maintenance, janitorial staff, many of them lived on the same street as me. And so it was kind of an interesting juxtaposition to go to school, hang out with all the kids who were living Ferris Bueller's day off every day and then come back home and greet the janitorial staff on the stoop as I walked by," Mr. White said. 
According to Mr. White, racial divisions at Potomac spiked with the institution of grades 10-12 in the newly created Upper School. "Black students started coming from Anacostia, Southeast, and other parts of the DC area. That shifted a lot of things in ways good and bad. There was a lot of tension back then, enough to create microaggressions. Students who were coming to that environment were coming from all-black schools. They thought: Why are these microaggressions coming my way? Like, why are they trying to touch my head? And then you had the folks (like myself and others) who were used to Potomac; they had known it their whole lives." 
In 1992, during Mr. White's senior spring, Potomac's administration came to the realization that progress in DEI was reversing and intervened to restore a more racially-sensitive atmosphere in the Upper School. "We actually had to have a break when they stopped classes one day for racial sensitivity training. We spent the day rotating through classrooms and having these conversations with different groups of people and trying to listen to our schoolmates, hear their hurt, and learn to be more sensitive," he explained.
The experience of others came to light in full force this past summer on social media accounts. @blackatpotomac was one of many school-specific Instagram accounts that served as a platform for current and former students to share their stories.
"When it came to @blackatpotomac, we [my contemporaries] were just shocked. We were like, what school is this? I mean, the level of things that people were posting and were reporting, that was just not something that happened in our day. Nobody would ever call you the n-word to your face," Mr. White said.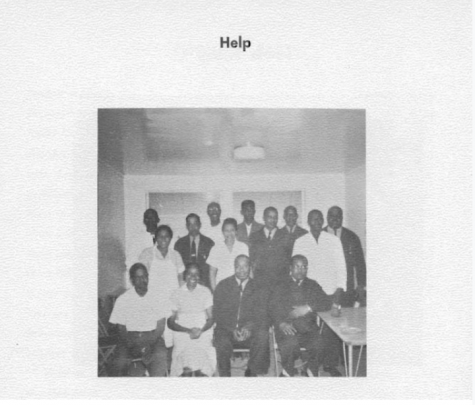 The social media activity this summer showed that Robert Shorb's 1969 findings and school-specific recommendations still remain true. As he wrote to the board, only by looking at the experience of marginalized groups at Potomac can the school move forward in its continual progress.